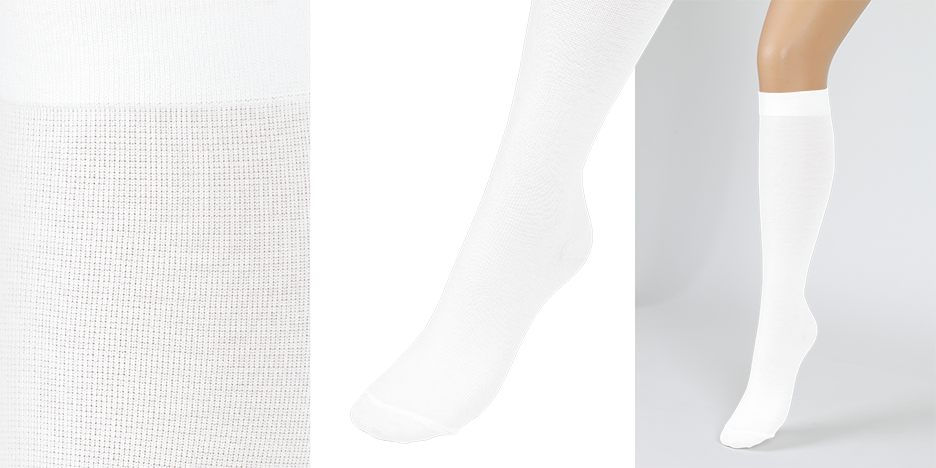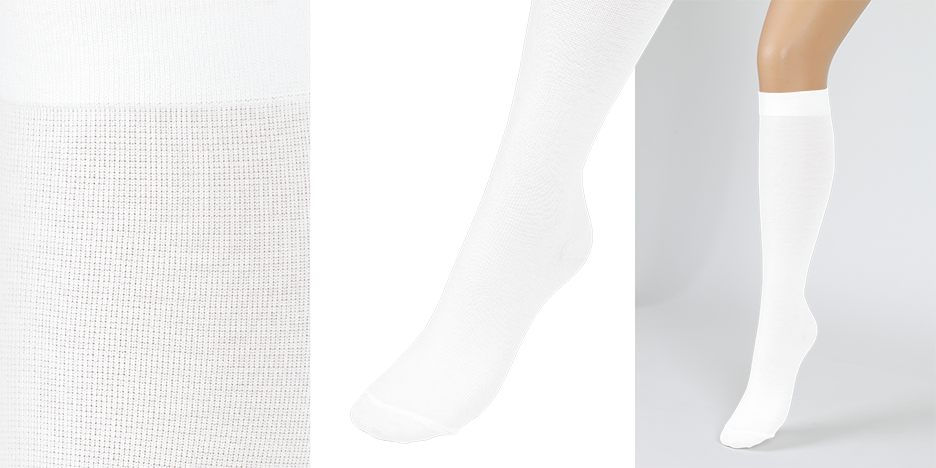 Functional support stockings and travel stockings
Compressana THERMO lite
Below-knee stocking with Merinowool
A major advantage of wool is its ability to absorb moisture of up to 30% of its own weight without feeling damp. Air contained in the cavities of the fibre forms an insulating layer that, on the one hand, does not allow cold outside temperatures to reach the skin and, on the other hand, stores body heat. When using merino wool with the finest fibre density, the skin nerves are not irritated and therefore this wool is perceived as comfortable by most people. Wool also has antibacterial properties. Even after a strenuous day of wear, a high-quality wool sock still smells pleasant.
COMPRESSANA Thermo lite is also suitable as an understocking in extreme cold, or due to the natural blister protection of wool, e.g. when hiking or doing sports.
Thermolite: The functional fibre Thermolite is incorporated into the sole of the foot for insulation. Thanks to hollow fibre technology, Thermolite offers cosy warmth at a very low weight. The sizere surface and the texture of Thermolite allow best moisture transport and quick evaporation. Thermolite is ideally complemented by high-quality wool.
Characteristics
Warming support effect against cold feet

Soft and pleasant to the skin

Merinowool plus Thermolite

Reinforced foot sole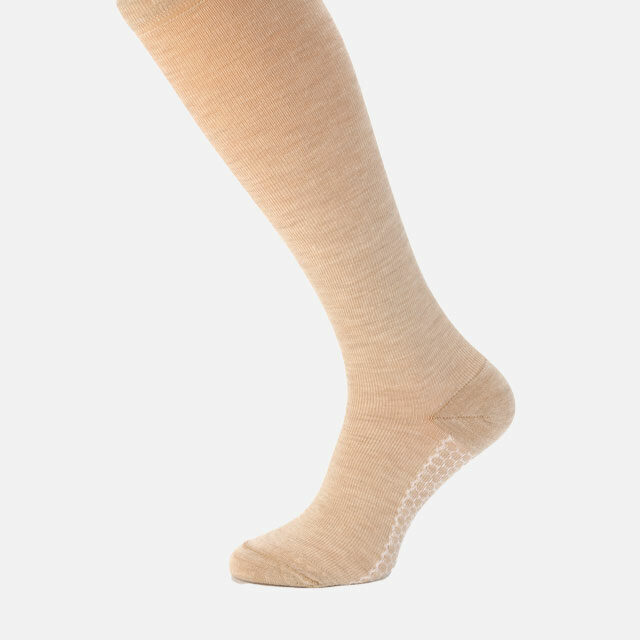 Below-knee stockings with Merinowool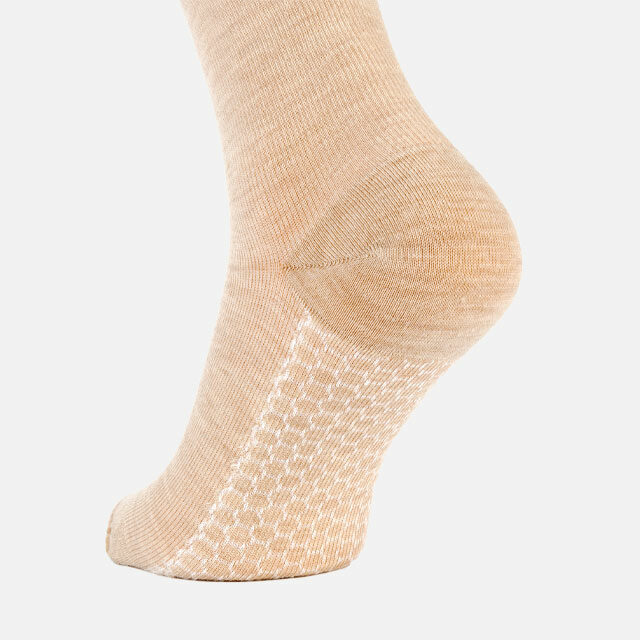 Reinforced foot sole
Downloads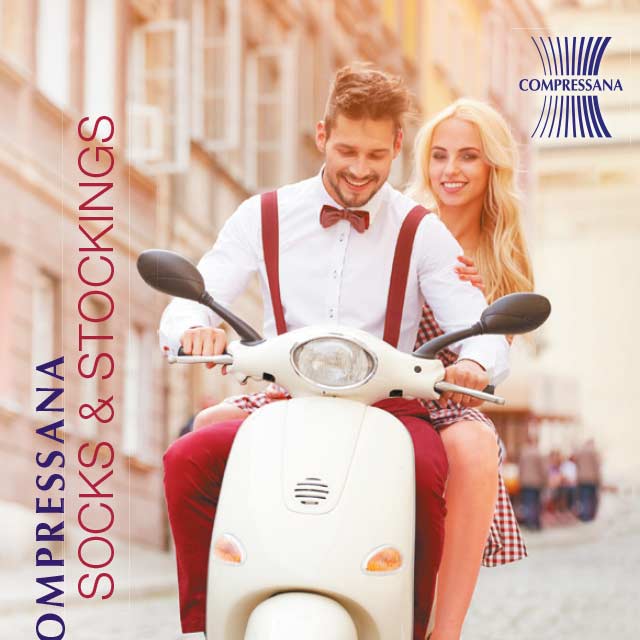 Brochure, for healthy and beautiful legs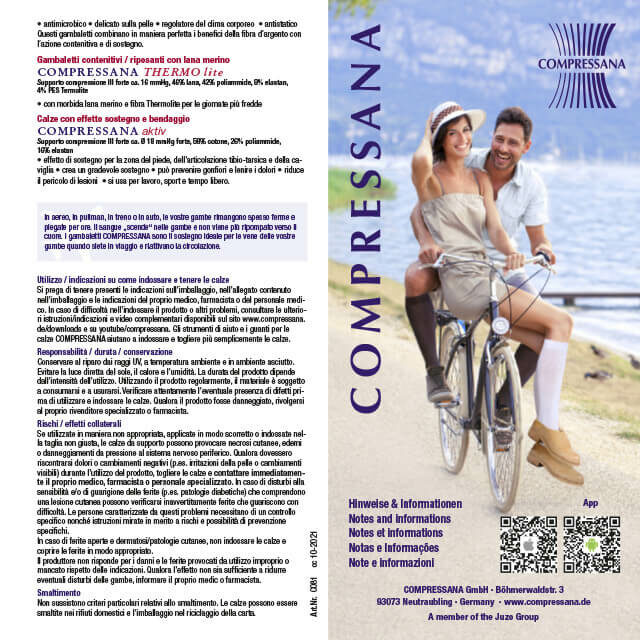 Functional support stockings with natural and high-tech fibres