Privacy policy Compressana GmbH
We take data protection seriously
The protection of your privacy when processing personal data is an important concern for us. When you visit our website, our web servers store the IP of your Internet service provider, the website from which you visit us, the web pages you visit on our site and the date and duration of the visit as standard. This information is absolutely necessary for the technical transmission of the web pages and secure server operation. A personalized evaluation of this data does not take place.
If you send us data via contact form, this data will be stored on our servers in the course of data backup. Your data will only be used by us to process your request. Your data will be treated strictly confidential. It will not be passed on to third parties.
Controller:

Compressana GmbH Produkte für die Kompressionstherapie
Böhmerwaldstraße 3
93073 Neutraubling
Tel. +49 9401 9226-0
Fax +49 9401 9226-20
www.compressana.de
info@compressana.de
Personal data
Personal data is data about your person. This includes your name, address and email address. You do not have to disclose any personal data to visit our website. In some cases, we need your name and address as well as other information to be able to offer you the requested service.
The same applies in the case that we supply you with information material on request or when we answer your inquiries. In these cases, we will always point this out to you. In addition, we only store the data that you have transmitted to us automatically or voluntarily.
When you use one of our services, we usually only collect the data that is necessary to provide you with our service. We may ask you for additional information, but this is voluntary. Whenever we process personal data, we do so in order to provide you with our service or to pursue our commercial objectives.
Automatically stored data
Server log files
The provider of the pages automatically collects and stores information in so-called server log files, which your browser automatically transmits to us. These are:
Date and time of the request

Name of the requested file

Page from which the file was requested

access status (file transferred, file not found, etc.)

Web browser and operating system used

complete IP address of the requesting computer

amount of data transferred
This data is not merged with other data sources. The processing is carried out in accordance with Art. 6 (1) f GDPR on the basis of our legitimate interest in improving the stability and functionality of our website.
For reasons of technical security, in particular to defend against attempted attacks on our web server, we store this data for a short period of time. It is not possible for us to draw conclusions about individual persons on the basis of this data. After seven days at the latest, the data is anonymized by shortening the IP address at domain level, so that it is no longer possible to establish a link to the individual user.
Use of Google services
We use the technologies presented below from Google Ireland Ltd, Gordon House, Barrow Street, Dublin 4, Ireland ("Google"). The information automatically collected by Google technologies about your use of our website is usually transferred to a server of Google LLC, 1600 Amphitheatre Parkway Mountain View, CA 94043, USA and stored there. For the USA, there is no adequacy decision of the European Commission. Our cooperation is based on standard data protection clauses of the European Commission.
If your IP address is collected via Google technologies, it will be shortened before being stored on Google's servers by activating IP anonymization. Only in exceptional cases will the full IP address be transmitted to a Google server and shortened there. Unless otherwise specified for the individual technologies, the data processing is based on an agreement concluded for the respective technology between jointly responsible parties in accordance with Art. 26 GDPR or Art. 28 GDPR. Further information about data processing by Google can be found in the privacy policy of Google https://policies.google.com/privacy?hl=de.
Google Analytics
For the purpose of website analysis, Google Analytics automatically collects and stores data (IP address, time of visit, device and browser information, and information about your use of our website), from which usage profiles are created using pseudonyms. Cookies may be used for this purpose. As a matter of principle, your IP address will not be merged with other data from Google.
For the purpose of optimized marketing of our website, we have activated the data release settings for "Google products and services". This allows Google to access the data collected and processed by Google Analytics and subsequently use it to improve Google services. Data sharing with Google under these data sharing settings is based on an additional agreement between responsible parties. We have no influence on the subsequent data processing by Google.
For the creation and execution of tests, we also use the Google Analytics Google Optimize extension function.
For web analysis, the Google Analytics Google Signals extension function enables so-called "cross-device tracking". Insofar as your internet-enabled devices are linked to your Google account and you have activated the "personalized advertising" setting in your Google account, Google can create reports about your usage behavior (esp. cross-device user numbers), even if you change your terminal device. A processing of personal data by us does not take place in this respect, we only receive statistics generated on the basis of Google Signals.
For web analysis and advertising purposes, the extension function of Google Analytics enables the so-called DoubleClick cookie to recognize your browser when you visit other websites.
Google Web Fonts
For the uniform presentation of the content on our website, data (IP address, time of visit, device and browser information) is collected by the script code "Google Fonts", transmitted to Google and then processed by Google. Therefore, we have embedded the fonts on our own server in a privacy-compliant manner so that no data is transmitted to Google.
Newsletter
For sending the newsletter, we use the so-called double opt-in procedure, i.e. we will only send you a newsletter by e-mail if you have previously expressly confirmed that you want us to activate the newsletter service. We will then send you a notification e-mail and ask you to confirm that you would like to receive our newsletter by clicking on a link contained in this e-mail. When you subscribe to our newsletter, we store your IP address and the date of subscription. This storage serves solely as evidence in case a third party misuses your e-mail address to register you for the newsletter without your knowledge or authorization. If you do not wish to receive any more newsletters from us at a later date, you can object to this at any time without incurring any costs other than the transmission costs according to the prime rates.
Security
We have implemented technical and administrative security measures to protect your personal data against loss, destruction, manipulation and unauthorized access. All our employees and service providers working for us are bound by the applicable data protection laws.
Whenever we collect and process personal data, it is encrypted before it is transmitted. This means that your data cannot be misused by third parties. Our security measures are subject to a continuous improvement process and our data protection statements are constantly being revised. Please make sure that you have the latest version.
Rights of the data subject
You have a right to information, correction, deletion or restriction of the processing of your stored data at any time, a right to object to the processing as well as a right to data portability and to lodge a complaint in accordance with the requirements of data protection law.
Right of access by the data subject:
Sie können von uns eine Auskunft verlangen, ob und in welchem Ausmaß wir Ihre Daten verarbeiten.
Right of access by the data subject:
You can request information from us as to whether and to what extent we process your data.
Right to retification:
If we process your data that is incomplete or incorrect, you can request that we correct or complete it at any time.
Right to erasure (right to be forgotten)
You can demand that we erase your data if we process it unlawfully or if the processing disproportionately interferes with your legitimate interests in protection. Please note that there may be reasons that prevent immediate erasure, e.g. in the case of legally regulated retention obligations.
Irrespective of the exercise of your right to erasure, we will immediately and completely erase your data, insofar as there is no legal or statutory obligation to retain data in this respect.
Right to restriction of processing:
You may request us to restrict the processing of your data if
you dispute the accuracy of the data, for a period of time that allows us to verify the accuracy of the data.

the processing of the data is unlawful, but you refuse erasure and instead request restriction of the use of the data,

we no longer need the data for the intended purpose, but you still need this data to assert or defend legal claims, or

you have objected to the processing of the data.
Right to data portability:
You may request that we provide you with the data you have provided to us in a structured, commonly used and machine-readable format and that you may transfer this data to another controller without hindrance from us, provided that
we process this data on the basis of a revocable consent given by you or for the performance of a contract between us, and

this processing is carried out with the aid of automated procedures.
If technically feasible, you may request us to transfer your data directly to another controller.
Right to oject:
If we process your data for legitimate interest, you can object to this data processing at any time; this would also apply to profiling based on these provisions. We will then no longer process your data unless we can demonstrate compelling legitimate grounds for the processing that override your interests, rights and freedoms, or the processing serves the assertion, exercise or defense of legal claims. You may object to the processing of your data for the purpose of direct marketing at any time without giving reasons.
Right of appeal:
If you are of the opinion that we are violating German or European data protection law in the processing of your data, please contact us so that we can clarify any questions. Of course, you also have the right to contact the supervisory authority responsible for you, the respective state office for data protection supervision.
If you wish to assert any of the aforementioned rights against us, please contact our data protection officer. In case of doubt, we may request additional information to confirm your identity.
Changes to this privacy policy
We reserve the right to change our privacy policy if necessary due to new technologies. Please make sure that you have the most current version. If fundamental changes are made to this privacy statement, we will announce them on our website.
All interested parties and visitors to our website can contact us regarding data protection issues at:
Mr. Christian Volkmer
represented by Mr. Wojtek Dragon
Projekt 29 GmbH & Co. KG
Ostengasse 14
93047 Regensburg
Tel.: 0941 2986930
Fax: 0941 29869316
E-Mail: anfragen@projekt29.de
Internet: www.projekt29.de
Downloads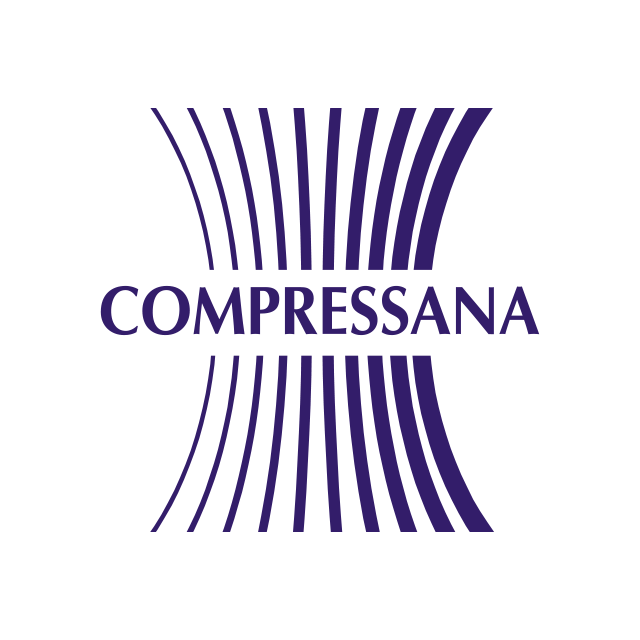 for customers, suppliers, interested parties, employees and applicants