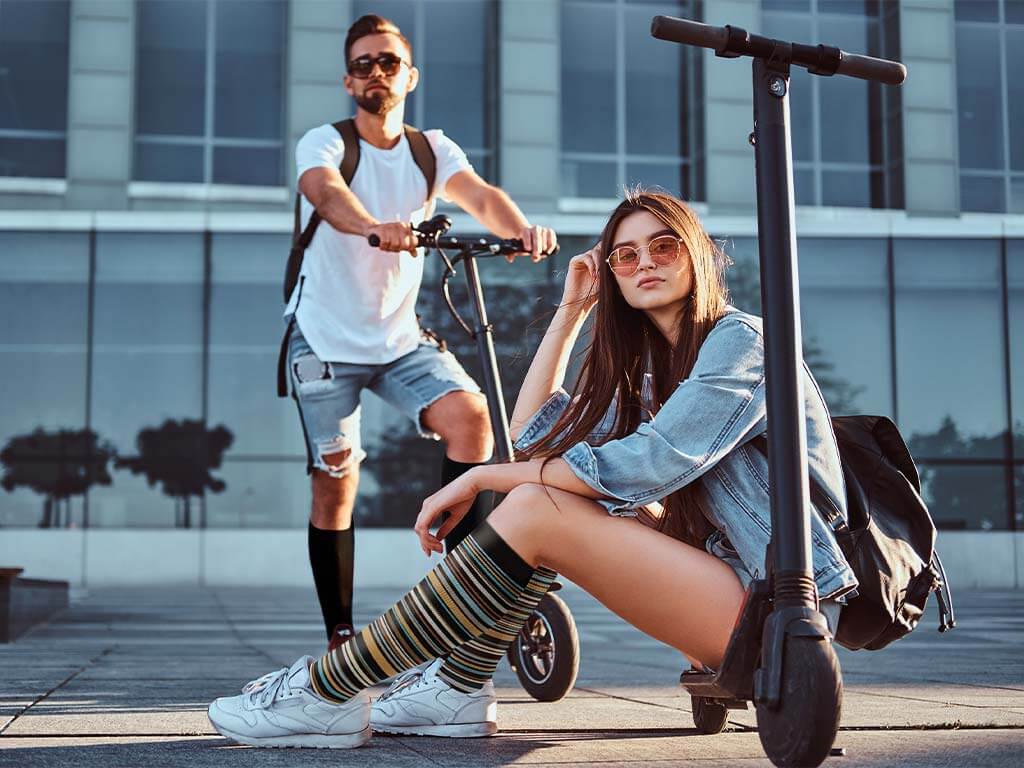 COMPRESSANA LIFESTYLE
ALLROUND & VIBE
Knee socks with compression for every day use. LIFESTYLE knee socks are available as comfortable Comfort Socks or as stylish Power Socks.
LIFESTYLE ALLROUND are available in three color and offer an Air-Comfort cushion sole with arch support. They provide an even more comfortable and soft wearing sensation, even for sensitive feet.
LIFESTYLE VIBE are particularly fashionable – the trendy stockings with striped look or pink dots and comfort cuffs are stylish everyday companions.