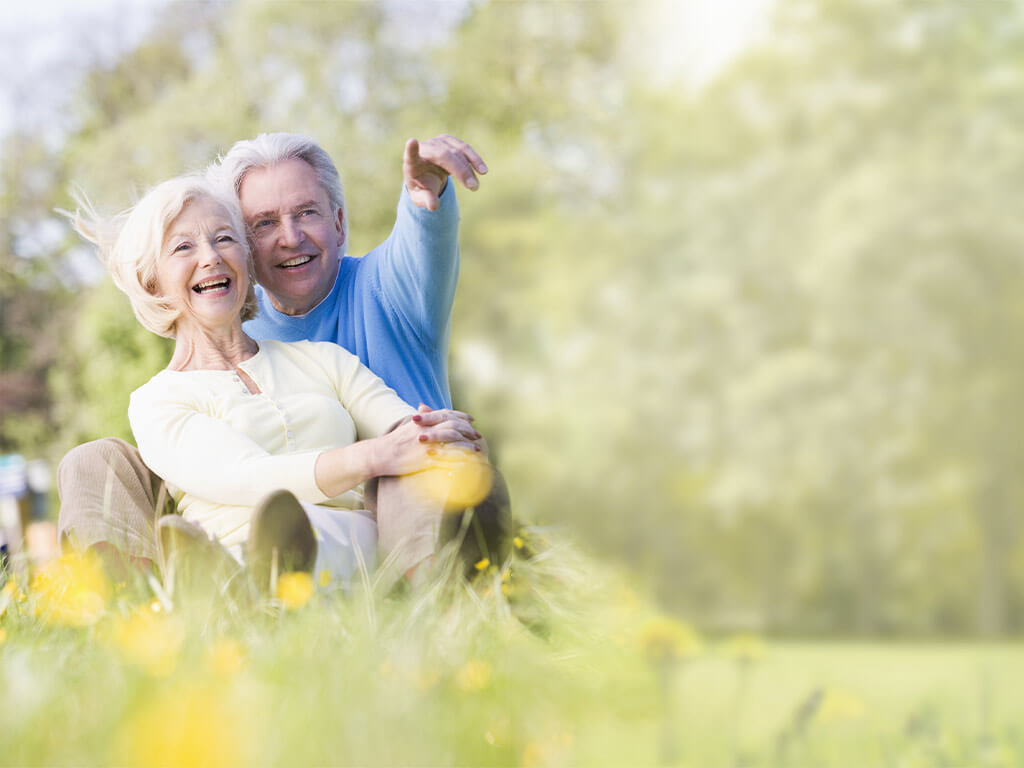 Compressana Ulcer System
Medical compression stocking system for the therapy of ulcus cruris, the so-called "open leg".
Medical compression stocking system
ULCER System
for the treatment of leg ulcers
The COMPRESSANA ULCER SYSTEM in series and made to measure is a two-layer medical compression stocking system for the treatment of venous leg ulcers. It consists of an overstocking and two understockings that can be changed. When worn in combination, the compression pressure of ULCER FORTE and ULCER INTRA add up to a resting pressure of compression class III (CCL 3).
These two stocking components are optimally matched to each other and very easy to use: The understocking with light compression is used to fix the wound dressing and pads. It can be worn on the affected leg day and night for permanent compression. The medium compression overstocking is worn over the understocking during the day to increase compression.
The understocking, together with an enclosed sliding aid, makes it easier to put on (if necessary, also for nursing staff) and protects the sensitive skin when putting on the overstocking. The heel/ instep marking helps with exact positioning. An external toe seam protects sensitive skin in the toe area. Long-term compression therapy for venous leg ulcers with two-layer ulcer compression systems has advantages, practicality and compliance. The higher stiffness of two-layer ulcer compression systems can lead to faster and better healing and a reduction in the recurrence rate.
Compression in combination with movement ensures treatment success: COMPRESSANA ULCER SYSTEM offers non-slip wearing comfort, full freedom of movement and mobility. Normal sports clothing and shoes can be worn.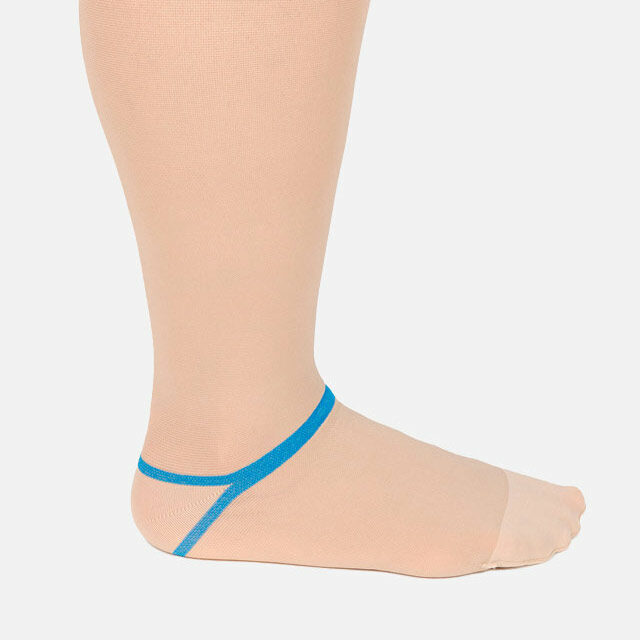 ULCER INTRA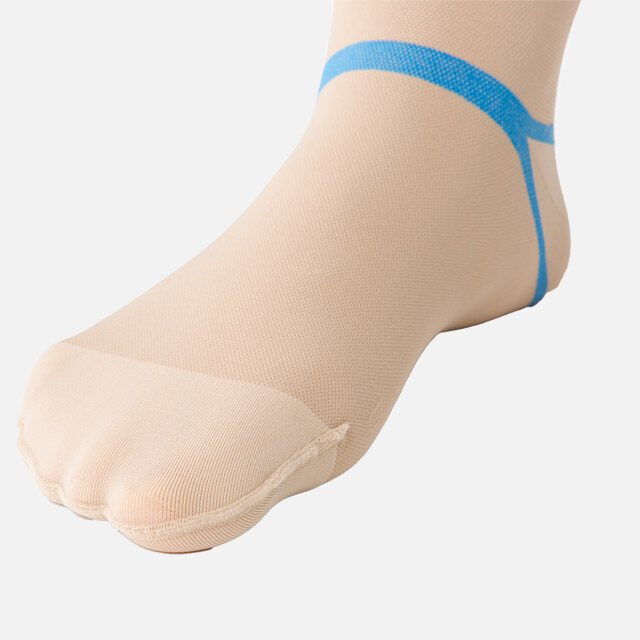 ULCER INTRA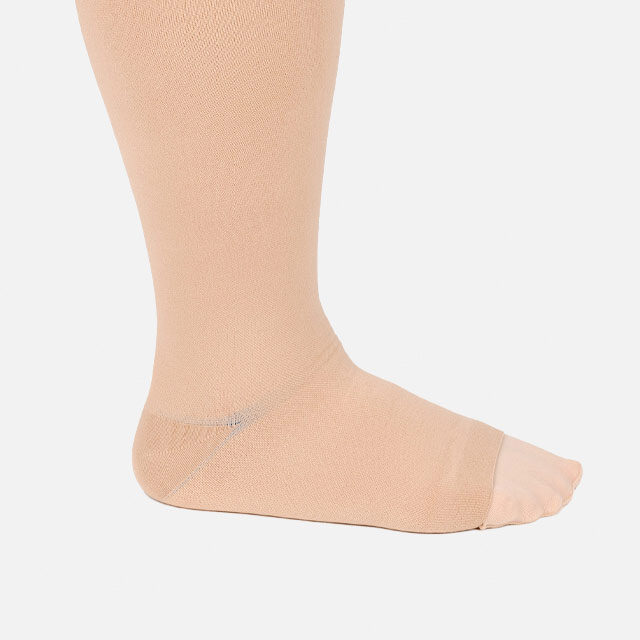 ULCER FORTE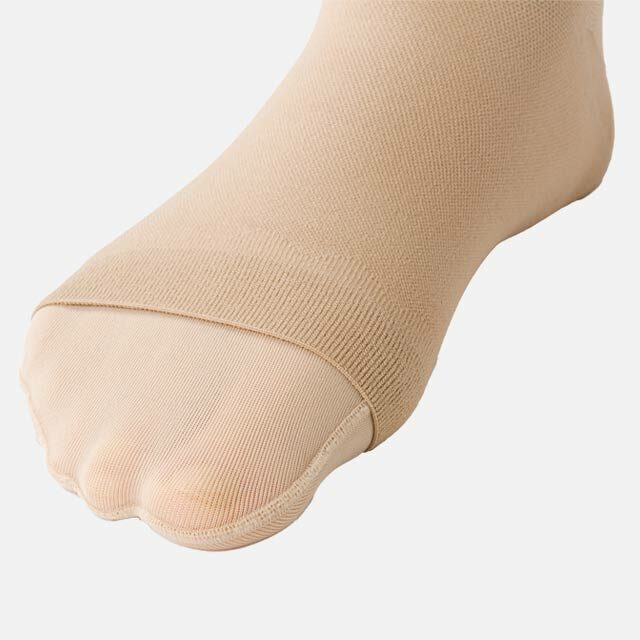 ULCER FORTE
ULCER INTRA
For continuous compression day and night

Understocking with CCL 1 and closed toe

External toe seam protects the sensitive skin in the toe area

Facilitates dressing with the enclosed sliding aid

Protects sensitive skin when putting on and taking off the overstocking

Fixes wound dressings and pressure pads in a non-slip manner

With special heel/ instep marking for exact positioning

Pleasant to wear due to soft knitted fabric
ULCER FORTE
To be worn over the ULCER INTRA during the day to enhance compression

Overstocking with CCL 2 and open toe

In combination with ULCER INTRA, leads to a resting pressure of CCL 3
ULCER SYSTEM
Compression:
CCL 3: 34 – 46 mmHg (4,5 – 6,1 kPa)
Contents:
1 overstocking ULCER FORTE CCL 2 with open toe
+2 underliner ULCER INTRA CCL 1 with closed toe
ULCER INTRA (Additional delivery set)
Compression:
CCL 1: 18 – 21 mmHg (2,4 – 2,8 kPa)
Contens:
Series: 2 underliner ULCER INTRA CCL 1 with closed toe
Mtm: 1 underliner ULCER INTRA CCL 1 with closed toe