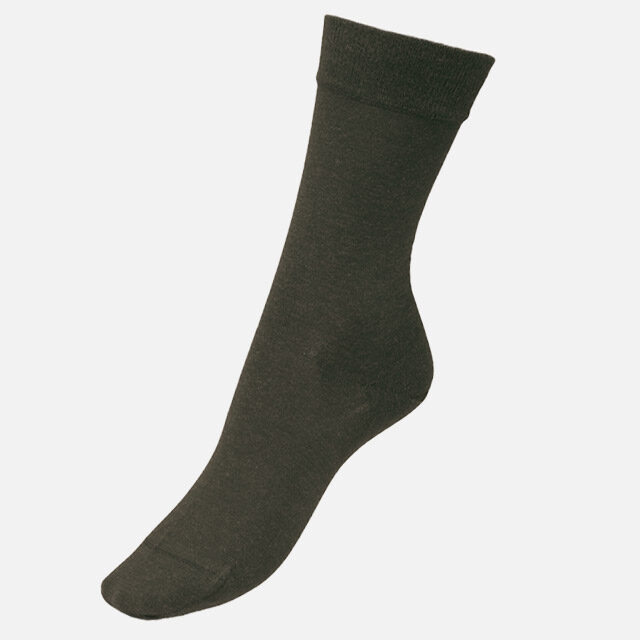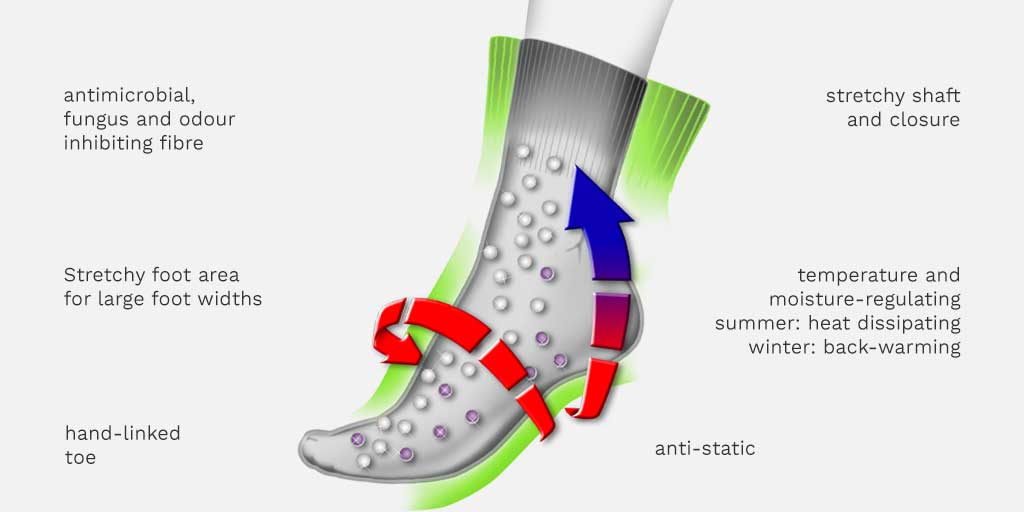 Health socks
GoWell MED X-Static
Fine special sock with pure silver for sensitive feet
Fine special sock with silver thread. Has a temperature-regulating, antistatic, vein-friendly effect and reduces the growth of fungi and bacteria in laboratory tests. With its stretchy foot part, shaft and rubber-free finish, MED X-Static is also suitable for pressure-sensitive feet and foot widths.
Suitable for diabetics and allergy sufferers. For swelling, foot odour, foot perspiration, sensitive and temperature-sensitive feet. Ideal for sensitive skin.
We recommend wearing on the left side for maximum effect and comfort! This means that 100% of the super-soft X-Static silver fibres work directly on the skin on the inside and the ends of the hand-linked toe are on the outside.
If the focus is on the look, the socks can be worn reversed without any problems.